Tony Lourey, former State Senator and Commissioner of Minnesota Department of Human Services has been selected as Chief Executive Officer.
Bruno, MN – March 1, 2023
Nemadji announced today that Tony Lourey, former State Senator and Commissioner of Minnesota Department of Human Services has been selected as Chief Executive Officer. Lourey will replace Jason Benzie, who announced his intention to retire from Nemadji in 2022. Benzie will continue as Chief Financial Officer and assist in this transition until his retirement.
Benzie commented on Lourey's hiring—saying, "I am very excited to have Tony succeeding me as CEO. His business philosophy aligns with Nemadji's and he has a tremendous amount of knowledge and expertise in healthcare. I'm proud of the amazing team we have at Nemadji and the great work they do for our clients. Tony is the perfect person to build on those strengths and to lead the company into the future."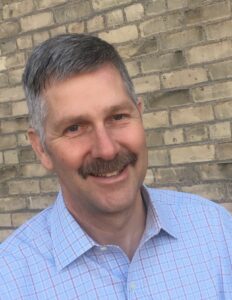 Lourey brings unique experience and expertise to Nemadji—as the former Commissioner of the Minnesota Department of Human Services, chair of the Senate HHS Budget Division and former partner in a national public policy consulting firm, he brings a blend of public policy, managerial, legal and IT expertise to his current role as CEO.
As a state senator, his work in the health and human services arena has been recognized by organizations including the Minnesota Hospital Association, the National Alliance on Mental Illness Politics in Minnesota, Minnesota Association of Family Practitioners, the Minnesota Nurses Association, University of Minnesota School of Public Health, the Long Term Care Imperative, Children's Hospital, and the Minnesota Association of Community Health Centers.
In Nemadji's early years, Lourey served as the Director of Information Systems, where he designed and developed numerous revenue maximization programs that were implemented in counties, states and medical centers across the country.
He then took his experience to Georgia, where he directed a revenue maximization contract for the State of Georgia, an initiative that involved 23 sub-projects and more than 100 individuals working across social services areas, generating more than $2 Billion in retrospective federal funds—leaving the state of Georgia with programs and systems in place to ensure $300-$400 Million in additional future federal funds per year.
"It's completing a circle. Nemadji is an amazing company. We started this company to do exactly what we are doing here—deliver meaningful results for our clients and build economic opportunities for our employees and our community. We are succeeding at building an economic engine that provides people meaningful work with a career trajectory," said Lourey, when asked what prompted him to return to Nemadji. "Nemadji is succeeding at the economic development piece, that was primary. The products and services we provide allow us to support our employees and assist in our clients' ability to deliver on their missions—and there's a lot more we can do. We are energized and looking forward to creating new opportunities to benefit us and the clients we serve moving forward."
About Nemadji
Nemadji is a family-owned business headquartered in rural East Central Minnesota, offering innovative solutions to help hospitals reduce uncompensated care and increase net revenue.
Meet Tony Lourey
Our View: Lourey in Good Position for Minnesota
Our View: Health Chats Off to Good Start in Duluth
Minnesota Senator Visits Bemidji for Health Care Tour
Tony Lourey On His Role As Minnesota's New DHS Commissioner: 'This is the space that I've dedicated my life to'