Written by: Bill Eikost
Relationships come and relationships go in business.
Some last longer than others and are successful for all parties. In healthcare, the relationships that providers have with their business partners are vital to the organization's success.
I have been fortunate over the years to have some wonderful relationships with clients that I consider successful both personally and professionally. I have had others that I wish were stronger and more collaborative; and even some that I was glad to see go away.
Trust
Zig Ziglar has a great quote that said, "Every sale has five basic obstacles: no need, no money, no hurry, no desire, no trust." I would say that trust is the first and probably most important part of a business relationship to establish.
Establish trust as best as you can at the outset of an engagement. Most clients aren't likely to work with you if you haven't established some level of trust or credibility first.
Sometimes, the proof comes in doing the actual work, providing results and doing the things that you say you are going to do.
Cathy Dougherty, former VP of Revenue Management at Gwinnett Hospital System in Lawrenceville, Georgia and now semi-retired, is someone I consider to have written the book on successful provider/vendor partnerships.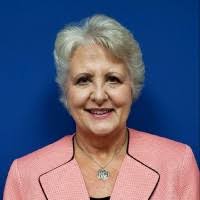 She and her team at Gwinnett had long standing relationships with many of their business partners—they relied on them to help meet their financial goals.
It took open communication, collaboration and a give-and-take attitude for those relationships to be successful. If you were falling short of expectation or your results were below average, they let you know.
Honesty
Cathy says that honesty is one of the most important qualities she looked for in a good business partner. She needed to feel like they were transparent and willing to share the good and the bad about the work they were doing.
Often times, the provider might be overlooking something that they could do to help the business partner be more successful. Is the business partner working with the provider's best interests in mind?
There continues to be ongoing discussion about cost reduction in healthcare—this includes the revenue cycle. Hospitals and health systems are challenged with reducing costs across the organization. Providers will often come to their business partners asking for a fee reduction.
As a partner, do what you can but also be honest about whether a fee reduction will have an adverse impact on your service level, productivity and ultimately, your results.
It is not productive for a provider to issue an RFP just to get their current vendor to lower their fee. That kind of behavior does not build trust.
Open Communication
Hold regular meetings to review the work being done, communicate changes and initiatives and provide updates. This allows for better planning and gives the business partner the opportunity to provide the best results possible.
Cathy and her team see the importance of expressing dissatisfaction to their business partners directly in an effort to avoid any surprises and further maintain an open and honest relationship.
Another communication issue that Cathy expressed relates to the abundance of consolidation in the healthcare industry among vendors/service providers.
Providers who may have been used to working with a specific company, using a specific product or service are frequently finding that the company is part of a much larger organization offering a much more expansive list of services and solutions—this can be confusing.
Providers often prefer one point of contact and one invoice. Don't make things more complicated than they need to be—it takes away from the relationship feeling personal.
Reporting
Meaningful reporting is another important quality to look for in a good business partner. It is important to take the time to get together and review performance and identify trends.
It is also important that the client accurately interpret your reporting—including the meaning behind the numbers and metrics.
Highlight the highs and acknowledge the lows. Your contact may be expected to explain your reports to their boss and you need to ensure they can adequately do that. This is a great opportunity to resell your value.
Positive Experiences
It is important to create positive experiences with your clients. Participate in a community service or foundation event with them. Help host a holiday luncheon or enjoy a social outing if you're attending a conference together.
This is a chance to give back and also get to know your client on a more personal basis and build a quality partnership.
It's important for vendors to let their clients know they have their back—and for providers to let their vendors know they appreciate the role they play in helping the provider meet their financial goals.
Closing Thoughts
Set expectations early and revisit often.
I'm so appreciative and grateful for the business partnerships I have been a part of over my 30+ years in the healthcare revenue cycle space—but it takes a lot of work, a lot of nurturing and needs to be an ongoing effort.
Don't ever take a relationship for granted. We work too hard to establish these partnerships to lose them at a moment's notice.
Remember—the vendor community can be your friend and ally. Stay well.
---

Bill Eikost, FHFMA has spent the last 30 years helping hospitals identify ways to improve cash flow and accelerate collections from all available sources. He is a Fellow in the Healthcare Financial Management Association (HFMA) and a recent Past President of the Georgia Chapter of HFMA. During his time at Nemadji, he has been an invaluable asset responsible for forging and maintaining long-term client relationships and national accounts, as well as strengthening strategic partnerships.