Community
A company philosophy helps serve as a guide for an organization. It helps executives and employees understand what we were all working toward. Part of Nemadji's company philosophy is to "commit to operating the company in a way that improves the quality of life in our community."
This is reflected in the first of ten Servant Leadership Values: Community; stating, "We believe it is our responsibility to actively invest in the wellbeing of the communities where we work and live."
Living and working in such a remote rural area, community means everything.
Dedicated healthcare workers give their all at our small community hospitals; volunteer first responders come to your aid in the middle of the night despite having put in a full day at their "real" jobs; a small group of volunteers raises enough funds to purchase school supplies for every child in the local elementary school.
These acts, and many more, are what make our communities special.
Nemadji recognizes that and actively encourages all employees to be involved. Acts of service ranging from cleaning up the community park to packing personal care bags for those in need are all supported.
To get to be involved with such generosity and involvement creates an amazing sense of purpose and value for employees. Knowing that you are actively encouraged to get out and participate in making our communities a better place shows that Nemadji not only talks about the value of community, but lives that out in their actions.
That is something that makes us #proudtobenemadji.
Diversity
Diversity is defined by Merriam-Webster as "the condition of having or being composed of differing elements." This makes it easy to see why Diversity is the second of Nemadji's ten Servant Leadership Values.
Nemadji's statement on diversity: "We celebrate and honor the fundamental value and dignity of all individuals. We are dedicated to creating and maintaining a workplace that respects diverse skills, traditions, heritages, cultures, religions, orientations and life experiences."
Nemadji is comprised of a diverse range of people. Different skills, talents, abilities, and viewpoints abound. This is what is needed to make a company not only successful, but thriving and a place where people feel proud to be a part of.
We all do our best when presented with information or ideas that challenge our traditional way of thinking. New ideas can blossom into improved processes, changes to "we've always done it that way", and new service offerings.
At Nemadji, this is at the forefront which makes all employees feel like they belong and are valued, no matter what department they are in or how long they have been with us.
Just another reason we are #proudtobenemadji.
Growth
Growth can mean change, a disruption to the status quo, unknown horizons. Growth can be scary.
Being a company that embraces growth as one of its Servant Leadership values helps make growth less scary. Nemadji is "dedicated to growing our business so that we can expand our economic impact in the region."
Having recently looked at Nemadji's dedication to community, it's obvious that growth is an integral part of that.
Growing in a way that is manageable for all and provides the greatest impact to the company is what is strived for. This in turn has a ripple effect on the community we live and work in. Being a place where people know they will have security and know their community will be supported for the long haul is yet another reason we are #proudtobenemadji.
Innovation
Innovation—the fourth of Nemadji's ten Servant Leadership values.
What does innovation mean to you? At Nemadji, it means the belief "in a continuous and relentless pursuit of the unimaginable" and "embracing the power of change. We approach every issue with inquisitiveness and celebrate the discovery of fresh ideas."
At Nemadji's all-company summer gathering this July, all employees were encouraged to write their answers to questions centered around innovation. An idea that someone who was hired at Nemadji a month ago will be wildly different from an idea from the CEO or a twenty-year veteran employee…yet it's the invitation to share those ideas that make Nemadji's innovation a force that will impact our organization for years to come.
We constantly strive to learn and grow. We are #proudtobenemadji.
Integrity
Integrity is another of Nemadji's Servant Leadership values. To Nemadji, this means "we are guided by a deep sense of ethics in everything we do. We value respect, character, loyalty, truth and honor as fundamental principles."
We can see this every day when coming to work. This integrity is what makes us all believe in what we do, creating a sense that everything everyone does makes a difference. Our respect, character, loyalty, truth and honor create valuable partnerships that, in turn, help them make a difference to the patients and communities that are served by the hospitals we help.
Getting to be part of an organization that makes integrity one of its guideposts makes us all #proudtobenemadji.
Optimism
Optimism, to Nemadji as another Servant Leadership value, means that "we approach our work with determination and enthusiasm and we always strive to improve our work and ourselves. We believe that fun and hard work go hand in hand."
Nemadji sure knows how to have fun! Summer family picnics, golf outings, holiday parties, all-company fun days (just to name a few). All this fun does go hand in hand with hard work. We are a team, a family, that will pull together and get the work done to serve our clients in the best way possible.
This naturally leads to a sense of optimism. When you feel good, you do good. .
Even a major setback is seen as an opportunity. Nemadji looks forward with optimism and gets us all to ask, "how can we do better, how can we improve, what did we learn?"
Enthusiasm and determination keep us going every day, making us all want to be the best we can and making us all #proudtobenemadji.
Quality
At Nemadji, we value quality and "are driven to provide first rate work to all of our clients by exceeding expectations and continuously striving to bring value every day."
The quality that Nemadji delivers day in and day out is second to none. We go above and beyond that–we are delivering accurate, clean information for our clients. We work hard to ensure all staff are proficient in their roles.
This commitment to quality makes all the difference in being not just a vendor, but a partner. If you don't succeed, we don't succeed.
Quality in all that we do makes us #proudtobenemadji.
Relationships
A Servant Leader is nothing without great relationships.
At Nemadji, "we listen and communicate and treat each other with respect. We believe that by empowering each other to achieve greatness, we become invested in each other's success."
Most people work because, let's face it, at the end of the day we all need a paycheck. However, that doesn't mean we need to lose some of the basic fundamentals, such as respect and communication.
Coming to work and knowing you will be respected is what is going to drive all of the other Servant Leadership Values that Nemadji holds. We are all here to support one another, every team member has a role and has value.
We are #proudtobenemadji when we have not only co-workers, but friends that we get to see every day.
Teamwork
Nemadji is committed to the Servant Leadership value of teamwork because "we are the most effective when working together and we believe that no one part is greater than the sum."
The value that we provide to our clients isn't the work of one person alone. We are all committed to giving the best that we can. Perhaps that teamwork is part of what our client's have called our "secret sauce!"
There is not a day that goes by that someone doesn't step up to help another in need. It takes each and every one of us to get the complex work we do to the finish line. This is such a morale booster and helps make us all #proudtobenemadji.
Work/Life Balance
To be employed by a company that institutes "policies and procedures that allow every employee the opportunity to balance their professional and personal priorities" is one of the greatest blessings a person can have in their professional lives.
Nemadji's commitment to a health work/life balance is demonstrated by all of the Servant Leadership values that we embrace. Without dedication to community, which allows employees to be committed volunteers, there'd be no work/life balance.
Without diversity, knowing that we are all unique and have different lifestyles, there'd be no work/life balance.
Integrity, optimism and quality will help us all in every aspect of our lives.
Looking back to one of Nemadji's other values, community, is a perfect demonstration of this. We have many employees that are volunteer first responders, nonprofit board members, mentors and more.
As employees, knowing that our personal lives matter is another reason we are all #proudtobenemadji.
---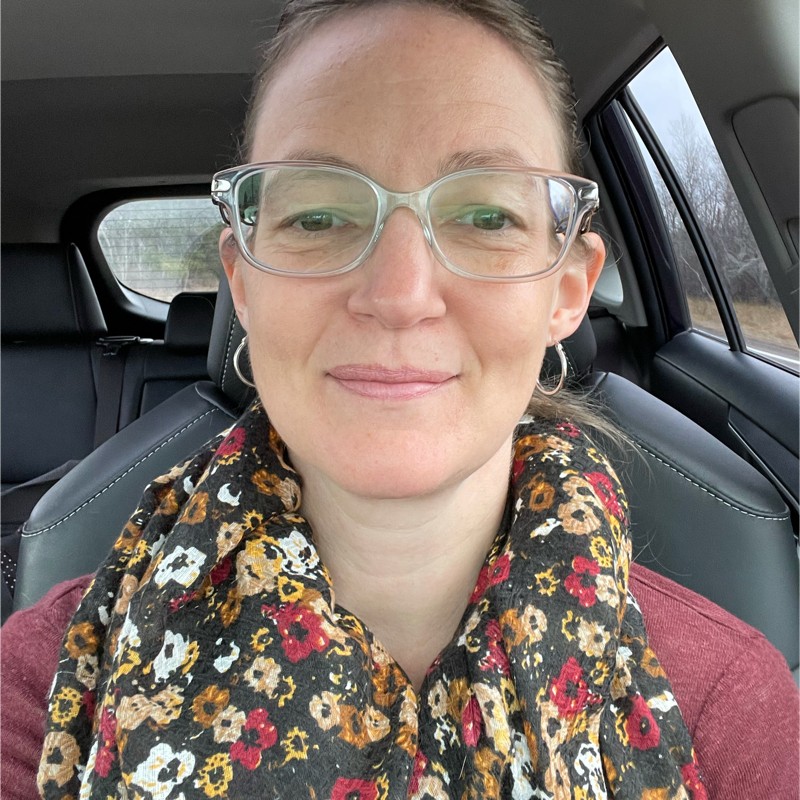 Amy Frazer, CHFP, CPAR | Account Manager
Amy holds nearly 20 years of revenue cycle experience, ranging from patient identify verification to insurance claim resolution. Her knowledge spans a variety of topics including insurance verification, prior authorizations, claim editing and submissions, and insurance denials.
She is a firm believer in rolling up her sleeves and doing what it takes to create the best outcome for patients and providers. Amy enjoys attending industry events both locally and nationally, and looks forward to continuing to build and strengthen relationships that support growth for providers and Nemadji.