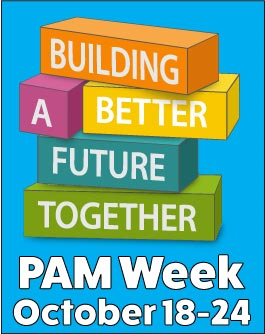 In honor of National Patient Account Management Week, Nemadji is taking nominations to recognize outstanding patient account management staff.
The winning staff member will receive a Nemadji care package including a $200 Visa gift card or a $200 donation to the winner's charity of choice.
If there's anyone at your hospital that you'd like to recognize for outstanding performance and contribution to your team, please fill out the form below.
The deadline to submit nominations is 5pm on October 17th.
All nominees will be recognized on Nemadji's LinkedIn page during PAM week, with the winner being announced on Friday, October 24th.
We look forward to your nominations and recognizing your outstanding team members!
Congratulations to the winner of our 2nd Annual PAM Week Recognition program, Summer Ashe.
Summer daily demonstrates exceptional teamwork, and willingness to help anywhere needed to get the work done, regardless of who's team needs help. She takes ownership in any extra tasks to ensure that the work is done and done right. She has a positive attitude and whenever asked, she doesn't hesitate. A can-do attitude is always demonstrated and spoken. A quick learner and confidence in taking on any new tasks she can always be counted on to 'get-err-done'. Always looking for additional things to do that will help out the team. An associate that every office needs and wants.
Thank you to all of those who submitted nominations to recognize your rockstars! We look forward to hearing from you all again in 2022!